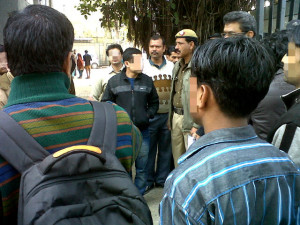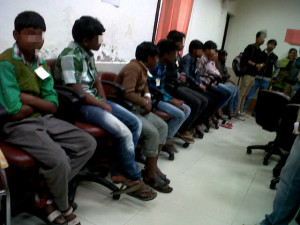 On March 3 2014, local police, the magistrate and labor officials along representatives from Salaam Balak Trust and Justice Ventures International rescued 13 children from bonded labor in the northwest area of Delhi. The children were forced to work for long hours in hazardous conditions to create and cut uppers of shoes. These children were trafficked from Bihar, UP and Jharkhand. Inquiries into the children's backgrounds are still going on while the Labor Department is working on release certificates for these individuals. Praise God for this successful operation and pray that these children will be protected from further oppression and will receive the rehabilitation and education that they deserve.
*This rescue was conducted under the Google Interventions Project (GIP) with  support from the International Justice Mission (IJM).
All content and images are the property of JVI © 2014.