To address the ineffectiveness of The Scheduled Castes and the Scheduled Tribes (Prevention of Atrocities) Act of 1989, the Indian Parliament recently passed an amendment that provides additional protection to scheduled castes (SCs) and scheduled tribes (STs). Under the amendment bill, state governments are required to establish courts that exclusively hear cases on such atrocities and ensure rehabilitation of victim. State governments must establish adequate courts so that all cases brought by SCs and STs are disposed of within two months.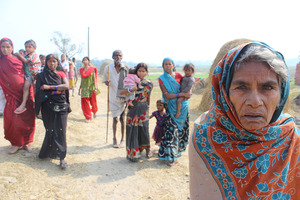 The bill also adds new categories of offenses, such as garlanding with footwear, compelling to dispose or carry human or animal carcasses or do manual scavenging, abusing SCs and STs by caste name in public, or attempting to promote feelings of ill will against SCs or STs. Furthermore, a public servant is obligated to register a complaint or file a report about violations of the Act, and a failure to do so will result in a jail term. The unanimous passage of the bill can be attributed to the campaigning of Dalit activists and indicates an acknowledgment that SCs and STs continue to face discrimination across the country.
For questions about this bill, contact us at info@justiceventures.org.
Nothing contained in this Human Rights Law Alert is to be considered as the rendering of legal advice, and readers are responsible for obtaining such advice from their own legal counsel. This alert is intended for educational and informational purposes only.