In an ongoing effort to rescue victims trapped in commercial sexual exploitation, Justice Ventures International (JVI) and one of its local partners working closely with a Nepali government Anti-Human Trafficking Unit (AHTU) successfully rescued four females (two minors, two adults) from a brothel in Kathmandu, Nepal. JVI pursued leads gleaned from an earlier rescue which led to the identification and intervention of these four victims just prior to a second government lockdown amidst the escalating COVID-19 crisis.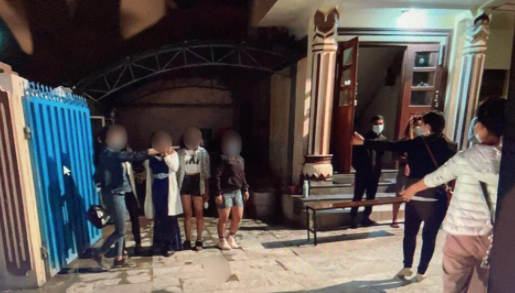 On April 29, 2021 JVI was first informed of the location of the victims. The team immediately approached the AHTU in Kathmandu with a rescue plan for the intervention. Having worked with the AHTU in the past, the team wasted no time in finalizing the plan and assigning roles and responsibilities to the officials.
Following the rescue, the four survivors were placed in aftercare homes where they are receiving counseling and individualized care plans. JVI lawyers are coordinating with the authorities to carefully build a legal case against the traffickers with a goal of permanently shutting down the brothel.
Partnerships are an integral element of tackling organized crime such as human trafficking. Traffickers operate in such close-knit networks that a delay of just a few minutes in launching a rescue intervention can spoil all the preparation and make the difference between a life of freedom and a life of exploitation. JVI maintains partnerships with like-minded NGOs and government authorities so that vital information is shared in a timely manner and the rescue can proceed as expeditiously as possible.
The determination and perseverance of the team resulted in four precious lives being saved from a life of abuse and exploitation. The survivors can now live a life of dignity, freedom and hope.