Nepal is a country with a rich cultural history and incredible mountainous beauty. Unfortunately, it is also a source, transit and destination country for modern slavery including bonded labor and sex trafficking. The recent devastating massive earthquake in Nepal has further increased the vulnerability of Nepal's poorest citizens to human trafficking.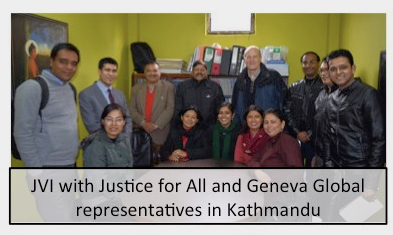 To help fight modern day slavery in Nepal, JVI is partnering with Justice for All, a Kathmandu-based human rights organization, as well as Geneva Global and the Freedom Fund. Together, we are developing an anti-human trafficking handbook and standard operating procedures to fight bonded labor and sex trafficking in Nepal. These resources will be used to equip Nepal nonprofit organizations and their lawyers to work with government officials to rescue and restore trafficking victims and prosecute offenders.
Justice for All will focus its efforts in south-eastern Nepal where a recent study documented that over 100,000 men, women and children are trapped in bonded labor through a system called haruwa-charuwa.  The vast majority of these slaves are from "dalit" castes, traditionally considered "untouchables". These victims are forced to work 13-17 hours a day and many suffer from various forms of violence at the hands of their owners.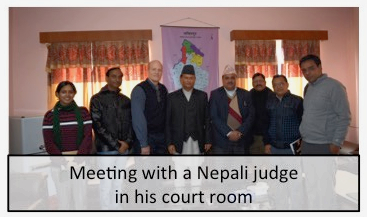 Working in partnership with Justice for All and other Nepal-based organizations, JVI hopes to make a significant positive impact, bringing greater freedom, justice and restoration to those trapped in the haruwa-charuwa system and other forms of modern day slavery.