Straight on the heels of our recent rescue in Delhi of children trapped by employers in bindi manufacturing shops a few weeks ago, JVI and its local partners freed nineteen additional children (18 boys and 1 girl) a little over 2 weeks ago in the resettlement area of Seelampur.
These children, some as young as ten years old, were found working and living in squalid conditions around noisy machines, raw materials, exposed electrical wires, and sharp instruments used to stitch and press garments, and make greeting cards.  Not only were the children forced to work 11 hour days toiling on the floor cutting, stitching and pasting garments and paper, but some were even coerced to provide hard labor carrying heavy bolts of fabric and paper as well.  These child laborers received less than the minimum wage, with five of the children receiving no wages at all.

"I came to Delhi with my mother hoping to one day complete my education.  We work together cutting and stitching clothes all through the day.  Now I have given up the desire to study anymore.  That's it," said Krina*, the sole girl rescued in this group.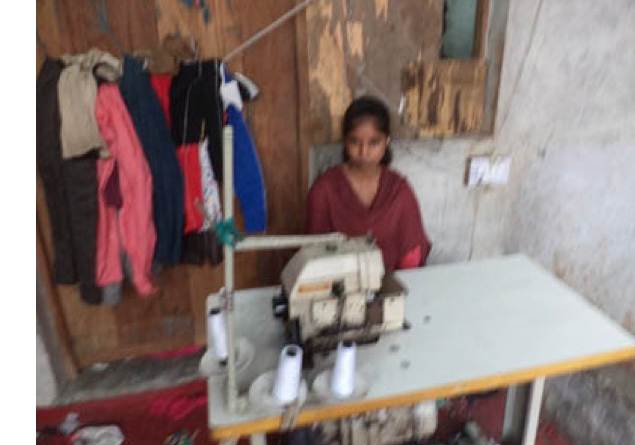 All nineteen children were medically examined, and one child was reported to have been ill with a high fever.  Under orders of the Child Welfare Committee, the children were transported to Sanskaar Ashram, a shelter home for minors.   Government officials promptly sealed five buildings with multiple workshops, and initiated the process to register First Information Reports under the Indian Penal Code, Juvenile Justice Act, Bonded Labour Act and Child Labour Act.
This rescue was made possible due to the joint efforts of officials from the local Police, Delhi Labor Department, Salaam Baalak Trust (SBT) and Justice Ventures International (JVI).
*Name changed to protect minor's identity.
*This rescue was conducted with the generous support of IJM under the Google Intervention Project.
All content and images are the property of JVI © 2015.