"Two people are better off than one, for they can help each other succeed." Ecclesiastes 4:9 NLT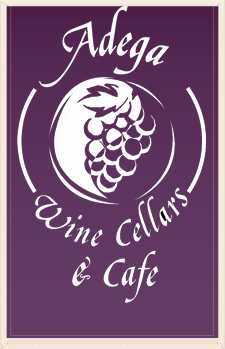 One August afternoon in 2014, JVI's partnership seed with Adega was planted.  "Whenever we are given the opportunity to support a great cause and offer a great product to our customers, we jump on it.  It is a win-win,"  says Michael Hill, Manager of Adega Wine Cellars and Cafe, Silver Spring, MD.  

Adega has customarily sought partnerships with cause-focused wine and beer sellers, but the wine bags from JVI's Shop for Freedom were their first accessory products with a purpose.  The bags also fit beautifully into their marketing strategy.  Adega offers a 5% discount on wine and beer with the purchase of a reusable wine bag, plus 5% off future purchases when the wine bag is brought back.
After selling their first order of bags in one week, the partnership has blossomed and Adega has sold over 100 freedom wine bags.  They have been an integral part of Silver Spring's revitalization efforts while offering renewal to women once captive in the sex trade.  Thank you Adega!
If you know of a business in your community that would like to help ensure freedom and be a good wholesale partner with JVI, please let us know.  We can give you resources to approach them.
If you want a wine bag for an upcoming celebration, visit our online store!