Bihar, India
October 14, 2014
Two weeks ago, 167 men, women and children were freed in Justice Ventures International's (JVI) largest bonded labor rescue to date in Bihar, India.   A joint rescue team comprised of members from the National Human Rights Commission (NHRC), local government officials, JVI, and one of JVI's local justice venture partners, travelled by foot on slippery dirt roads and found generations of families living in a cluster of shelters with no vehicle access, electricity, or toilets.


These men, women, and children had toiled in open fields under the blazing sun for generations, and received only two kilograms (4.5 lbs) of raw rice per day, for each family, as compensation.  Upon finding the labourers living in such dire conditions, the rescue team conducted an on-spot inquiry and the NHRC issued Release Certificates (releasing the labourers of all bondage obligations) that same day.
Spanning three to five generations, these labourers had been trapped in the Kamiya system, a multi-generational form of forced labor slavery in the agricultural sector.  They, and their ancestors, had been working in the fields for the same group of family owners during this time.
Several survivors broke down in tears as they provided their statements to the officials. "Is this a life of dignity? No.  We will not allow this bondage to continue anymore.  We ask the administration and the government to listen to our cry," cried one survivor.
"My family has served for the past three generations.  But I want freedom.  We want a better life for our children and for future generations," said another survivor.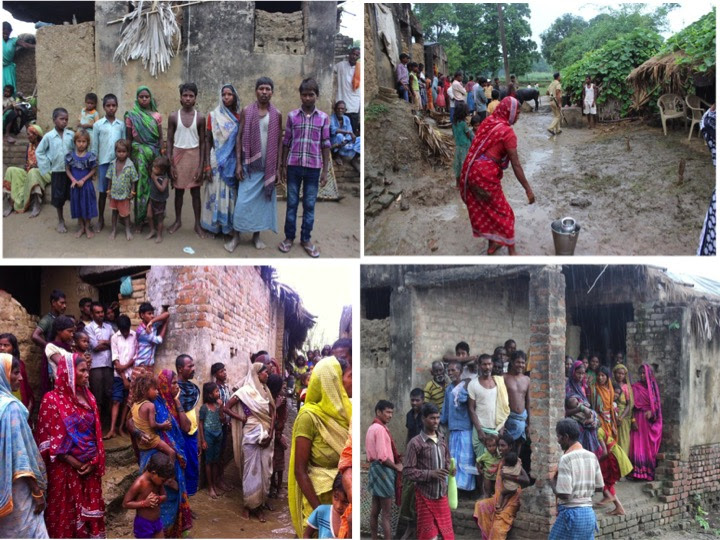 During the rescue operation, Mr. Hem Raj, Director, JVI Project – North India, observed that many of the labourers experienced psychological, verbal, and physical abuse, including beatings, if they refused to work for the owners. "Their cry for freedom had to be heard. Their courage has made this rescue operation a success," he added.
* This rescue was conducted in partnership with IJM under the Google Interventions Project.
All content and images are the property of JVI © 2014.