Justice Ventures International's mission is to bring freedom, justice and restoration to victims of extreme injustice and oppression through legal casework, human rights training, advocacy and freedom businesses. An important and significant portion of our work is supported by lawyers in the US and other countries who offer pro bono servic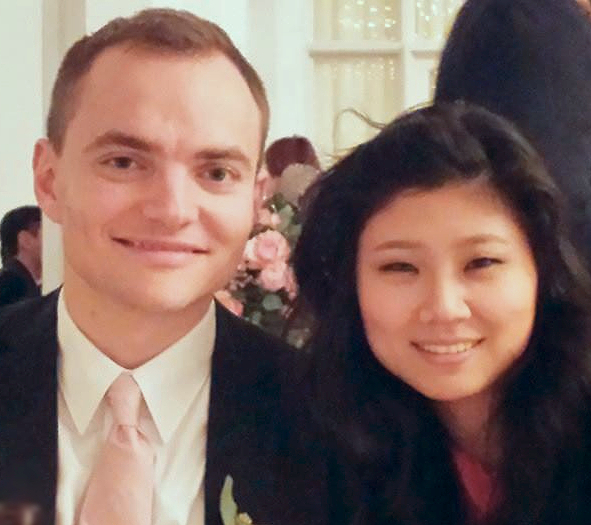 es.
Jamie Carroll is one of our key legal volunteers and has served with JVI for almost six years. He is a litigation attorney in Atlanta, and has been part of the Rogers Law firm since 2012. He has been instrumental in working with our lawyers in India to create legal advocacy manuals, and other important legal memos. He also helped to coordinate two JVI events under our Free the Captives, Fight the Trafficker campaign, bringing awareness about injustices in India and China. Jamie and his wife Leah (a second year law student) share a tremendous commitment to the work of justice for the oppressed.  At their wedding in January, they generously asked their wedding guests to donate to JVI in lieu of gifts.
Through the generosity of volunteers like Jamie and Leah, we are able to significantly broaden our impact to bring greater freedom, justice and restoration to those suffering from human trafficking and other extreme injustice in Asia. Many thanks to Jamie and Leah and to all JVI volunteers who play a vital role in transforming unjust communities.
Want to get involved?
Check out our list of volunteer opportunities. We have updated them with a few new projects.