The war on slavery gained new ground when Justice Ventures International (JVI) along with one of our local partners, rescued two young girls, Pavi* and Nami*, from a brothel in a town in West Bengal, on December 9, 2015. Not only was this JVI's first rescue operation in the area, it was one of the first rescue operations ever conducted in this remote village.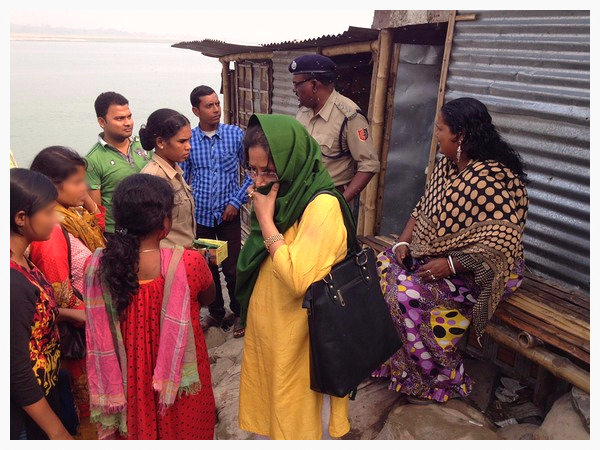 Pavi, a 15-year-old orphan, was trafficked from a small village in India. Forced to provide sexual services for up to five customers daily, she suffered severe lower abdomen pain. To overcome both her physical and emotional pain, Pavi came to rely on alcohol and tobacco and experienced severe withdrawal symptoms each time she tried to break her addiction. Nami, a young mother of a 3-month-old baby girl was trafficked by her husband. The daughter of a daily wage laborer in Bihar, Nami was married to a man chosen by her parents to be her husband, in the traditional Indian manner. He promised her a home in Kolkata; instead he delivered her into the town's brothels where she provided sexual services for up to nine customers each day. Both she and her baby girl were rescued from the brothel. The baby slept through the long rescue process—drugged, as many young infants growing up in red light areas are, so as not to be a disturbance while the mother entertains customers.
Both Nami and Pavi are currently at a shelter home where they are receiving trauma counseling and other services. JVI partners will extend care to these survivors to help with the long-term healing process. Criminal charges have been registered under India's applicable human trafficking laws and JVI lawyers will work with public prosecutors to ensure the offenders are held accountable.
*Names changed to protect identity.
All content and images are the property of JVI © 2015.