Bahadurgarh, Haryana, India
On June 16, 2015, 110 laborers including men, women and children were rescued from a brick kiln in Haryana (north of Delhi, India). These laborers, originally from Bihar, West Bengal and Uttar Pradesh, were indentured in bonded servitude through loans with compound interest.



The rescue was a joint operation by Justice Ventures International (JVI), International Justice Mission (IJM), the National Human Rights Commission (NHRC) and the local government police and officials. Upon investigation, they discovered that the laborers were forced to work for more than 12 hours per day.  Each laborer family (children included) was promised to receive Rs. 400 (US$ 6.29) per day to make 1,000 bricks, but the entire family received only Rs. 100 (US$1.57) per day as food allowance.
"The owner receives hard labor of many hours from these laborers toiling unprotected in the blazing heat and under working conditions that defy human rights and dignity. This life of manipulation, debt and abuse keeps the laborers submissive and under bondage." – Rescue team member.
The rescued bonded laborers desrcribed to the NHRC team instances of cruel treatment by the owner that further violated their rights. Men and women were brutally beaten and prohibited from leaving the kiln.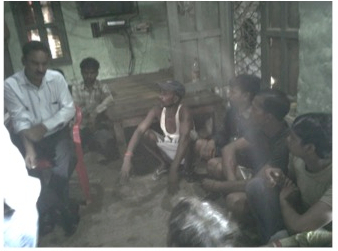 "The bonded laborers are forced to work in brick kilns because of debt. They are vulnerable and easy victims to oppression and exploitation. The victims work with their families, including little children, surviving on a single square meal a day in inexorable work conditions." – Hem Raj, National Director-North India, Justice Ventures International (JVI) Project.
 JVI aftercare team is working to establish contact with the rescued victims to secure access for the freed bonded laborers to welfare schemes provided by Central and respective State Governments.
*This rescue was conducted with the generous support of IJM.
All content and images are the property of JVI © 2015.