West Bengal – EASTERN INDIA
Several weeks ago, Ms. Sanju Singh, JVI lawyer, and Ms. Soma Di, Executive Director of Sudprava Panchshila Mahil Udyog Samity (SPMUS), joined forces to provide legal literacy training for nearly fifty women fighting human trafficking in their local communities in Murshidabad, and other districts of West Bengal.  Many of these women, including some human trafficking survivors, discussed the challenges they face in their communities on issues of child marriage, child labor and sex trafficking. This program equipped these leaders and volunteers from local community networks with the necessary tools to help vulnerable children and women through available legal means. (See photo below)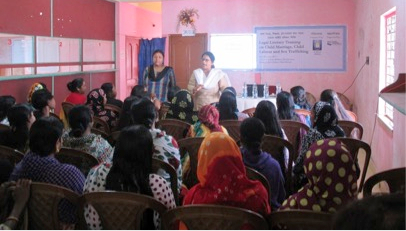 As part of our strategy to promote human rights for vulnerable peoples and strengthen political will to respond to all forms of human trafficking, JVI partners with grass roots organizations to empower women to be agents of change in their own communities.  JVI is implementing this anti-trafficking program in Murshidabad with groups like SPMUS and the 
Freeset Business Incubabor
, one of JVI's key freedom business partners.  Through these partnerships JVI is bringing sustainable freedom, justice and restoration to women and girls vulnerable to sex trafficking and other forms of exploitation.
Especially honored to attend this program and witness first-hand the important work being accomplished in Eastern India were Jeff Pankratz, JVI President, Russell Pope, JVI Board Chair, Denise Tomlinson, JVI Board Member, and Janice Pope, JVI Volunteer.  (Please see photo below).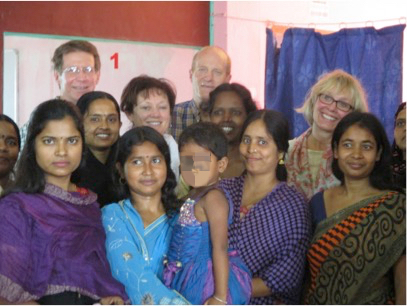 All content and images are the property of JVI © 2015.