Govind and his wife Lata lived in a small village in Jehanabad, Bihar, where they worked as daily wage laborers. Their family did not own a house and lived with one of their relatives. With mounting pressure from those relatives and a third child on the way, Govind began looking for another job with more stable income.
In November of 2019, Govind came across a job at a brick kiln in Rohtas, Bihar, around 100 miles from his village. He was promised good wages, a place for him and his family to stay and other basic facilities. Govind considered himself extremely fortunate to find this job so they relocated to Rohtas in the hope of a better life.
However, once settled at the brick kiln, life was not what Govind imagined. The house promised to him turned out to be a 36-square foot hut made of clay, discarded bricks and plastic sheets, which provided little protection from rain and the harsh sun. The job required Govind and the other 18 families living on the site to work 18 hour days in temperatures nearing 115 degrees. They were paid less than the statutory minimum wage. Govind's two children were forced to work in the scorching heat.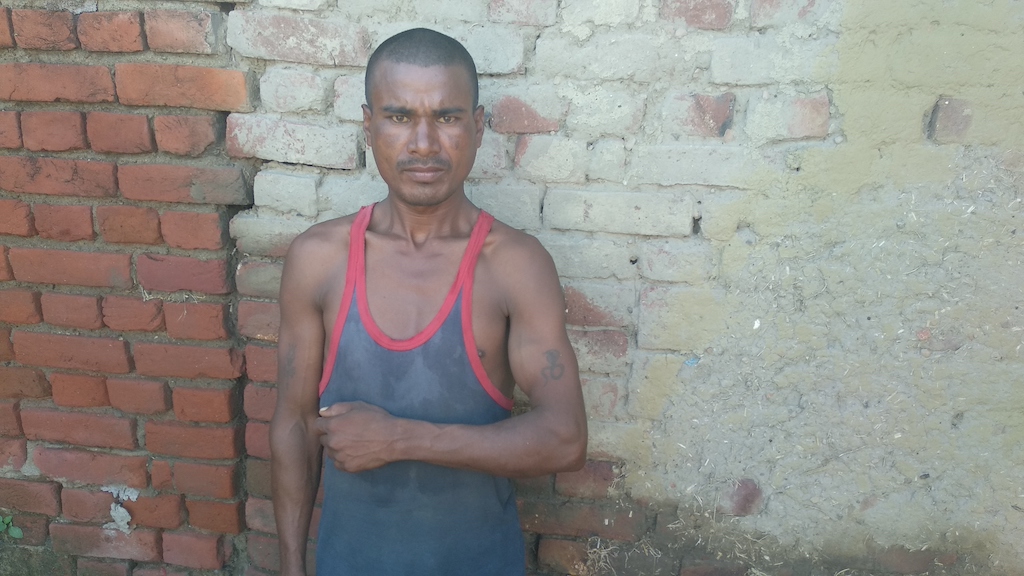 Drinking water was in short supply as the workers and cattle shared a fungus infested tank. All of the families were confined by electric wires to prevent them from escaping. The kiln owner physically tortured and verbally abused the victims, often making derogatory remarks and using racial slurs.
As Lata approached her 8th month of pregnancy with their third child, she suffered from exhaustion and malnutrition. When Govind requested assistance for her from the owner, he was beaten until he lay motionless on the ground. Even Lata was struck on her head. Govind slowly regained consciousness and found that he had suffered a dislocated shoulder. This ordeal was all too typical.
On June 1, 2020, after hearing of the assault, one of JVI's partners and local police visited the brick kiln to register a complaint on behalf of Govind. The police officers were brought to tears while recording Govind's statement as they learned of the brutalities inflicted upon his family and the other victims. Police officials escorted Govind to a nearby hospital where he received medical assistance and a formal injury report was completed which was added to the evidence against the brick kiln owner. The kiln owner then attempted to coax Govind into retracting the charges, and this further coercion also was reported to the police.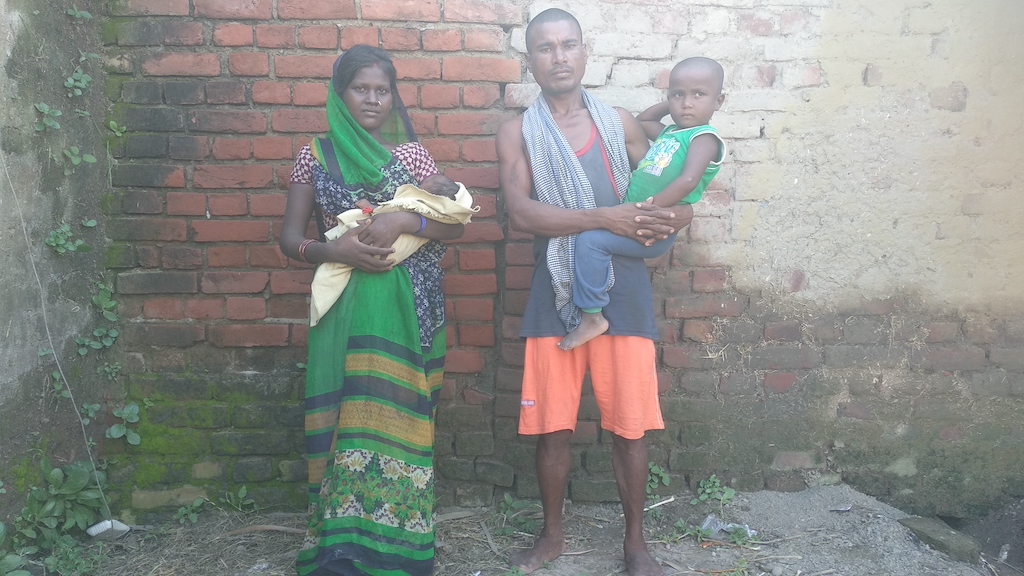 While providing support to Govind and the 18 other families, JVI and one of its partners simultaneously coordinated with local authorities to help release bonded labor victims from another brick kiln, roughly 25 miles away. There, another 41 victims were living under similar oppressive and abusive conditions. Among them were three pregnant women who were forced to work despite their condition and were denied medical attention. JVI and its partner brought the two cases before the National Human Rights Commission (NHRC) and received a favorable order directing local authorities to take action.
By June 7, a total of 125 bonded laborers were released from the two brick kilns and returned to their homes in Jehanabad and Gaya, Bihar. In both cases, JVI's partners provided each family with rations for two weeks, helped them secure decent jobs at a nearby plantation, and assisted in opening bank accounts. The pregnant women were registered under a government prenatal services program under which medication and treatment became available.
On July 15th, Lata and Govind welcomed their third child into the world. Govind and Lata are showing great signs of recovery and are well on their way to rehabilitation. Lata now spreads awareness in her village about bonded labor while Govind has found a well paying job in a nearby farm. Putting their past behind, they look to the future and are working towards a better life for their children… a life of dignity, freedom and hope.