In recent years, India has strengthened its laws on child labor, but in the past six months, with COVID-19 taking a toll on the economy, that work has started to unravel.
"Children have never faced such a crisis," said 2014 Nobel Peace Prize winner Kailash Satyarthi in a recent interview. "This is not simply the health crisis or economic crisis. This is the crisis of justice, of humanity, of childhood, of the future of an entire generation."
12-year-old Asif* was one of those children who fell victim to traffickers because of increased vulnerability from the COVID-19 lockdown. For the majority of 2020, Asif worked in a dingy, overcrowded room in Delhi where he manufactured leather gloves to support his family. He had not been allowed to communicate with them for over ten months.
Asif dropped out of school a few weeks after India went into a nationwide lockdown. His parents could no longer pay his educational expenses due to lack of work. By April, the family could only afford two meals a day and were in desperate need of money to survive. Asif was offered a job ostensibly with decent pay and suitable living conditions by a person in their village. The only foreseeable drawback was that the job was in Delhi. Considering the scarcity of jobs in Bihar, Asif's parents decided to send him away to work. Asif, along with four others, were brought to  Delhi where they lived and worked in a congested room.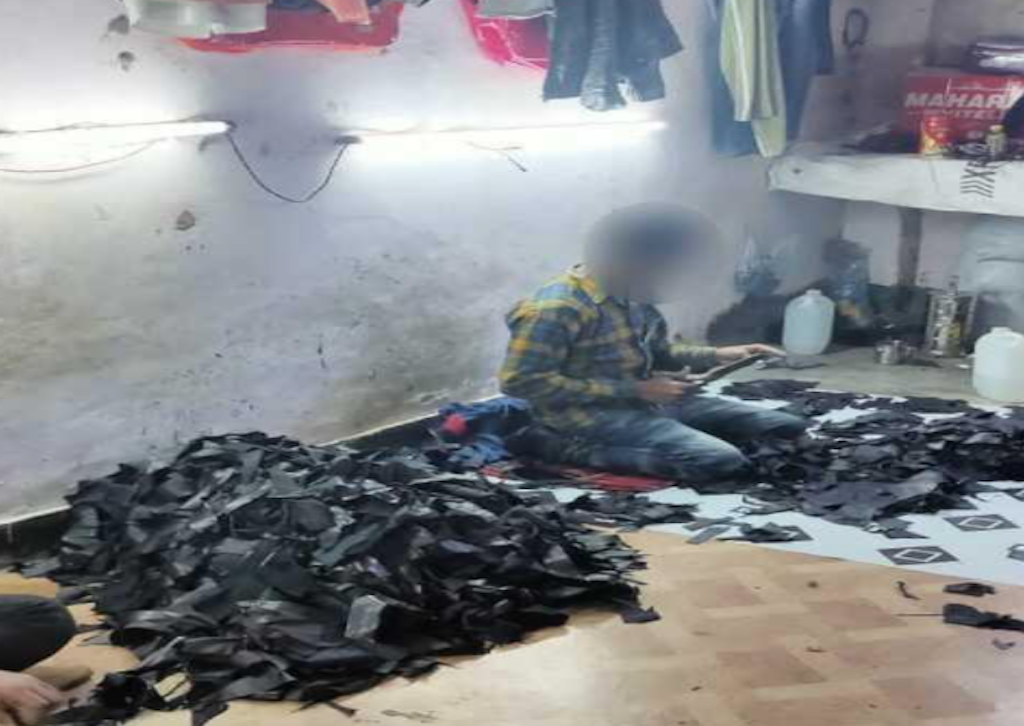 Asif cut, stitched and packaged leather gloves for nearly 12 hours every day. He was only provided one meal a day. Asif was never allowed to speak with his parents and was not paid any money for his hard labor. The children were confined to the manufacturing room and were not permitted to leave or interact with outsiders. The employer offered  no safety protections for  COVID-19 risks and forced the children to work in dirty rooms with no proper ventilation. 
On January 14, 2021, Justice Ventures International (JVI) along with partner NGO, Evangelical Fellowship of India Commission on Relief (EFICOR), aided the local administration in a child labor rescue intervention  where Asif and four other minors were removed from the facility. The building was sealed by the Sub Divisional Magistrate (SDM). The rescue team followed all COVID-19 protocols and the survivors were taken for COVID-19 tests at a government hospital where they were also provided with medical assistance. JVI lawyers have begun the prosecution of the case and have filed an official police complaint against the employer under relevant sections of the Indian Penal Code, Juvenile Justice Act, Child Labour Act and Bonded Labour (Abolition) Act.
Asif now resides in a children's home where he is receiving aftercare support. JVI's aftercare team is working to ensure that he receives support through national and state rehabilitation programs. JVI and its partners in Bihar are working to establish contact with Asif's parents to ensure they are reunited as a family once again.
The support of friends like you fuels critical rescue missions and aftercare efforts to bring hope to survivors such as Asif and his family. We are grateful for your ongoing partnership!