After weeks of planning with  the National Human Rights Commission (NHRC) and the District Labor Department of Gaya in the State of Bihar, JVI and one of its local partners conducted an agricultural bonded labor rescue intervention in the village of Telha. Leading up to the rescue, 68 individuals were identified representing 16 families belonging to the Musahar community  who were trapped in the Kamiya system of generational bonded labor. Under this system, victims  are forced to work in exploitative conditions for their employers to repay small  monetary advances received by them or their forefathers, sometimes three generations removed.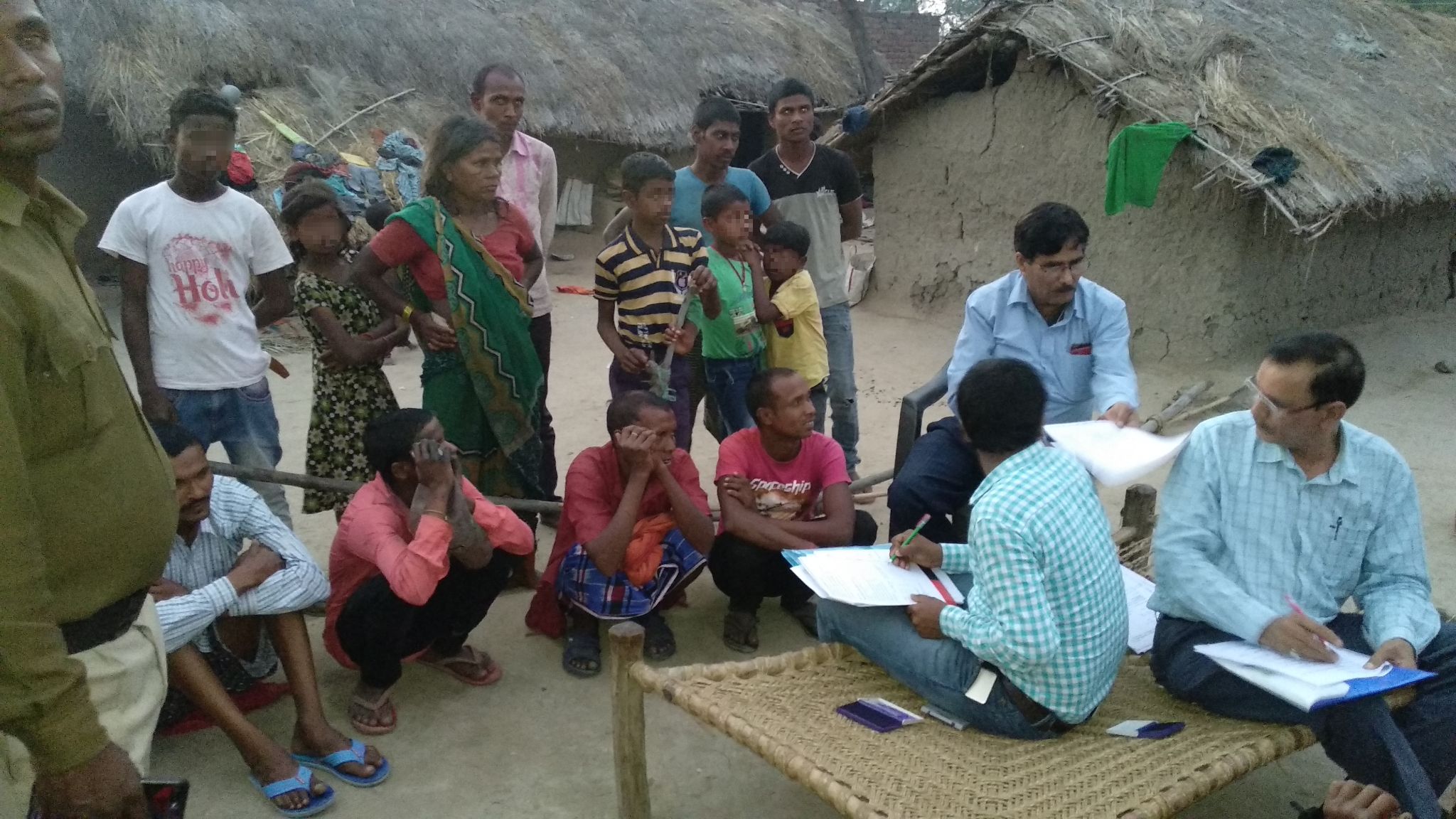 These particular agricultural laborers were being forced to work by their respective employers without paying them their statutory minimum wages. Instead, they were given only four pounds of rice for an entire day's work by all members of the family, including children. Additionally, these individuals were not free to move outside the village.
On March 12, 2020, a rescue team consisting of JVI's partner, labor department officials and local police reached Telha and conducted a spot inquiry with the families. The identities of the victims were documented and their factual statements taken by the government authorities, along with other legal formalities which lasted for two hours.
Currently, JVI and its partner are coordinating with the local District Administration to obtain orders to relevant public welfare departments to expedite the delivery of all benefits available to these families. In the months ahead, JVI sponsored lawyers and local partners will work closely with government agencies to ensure that the rescued survivors continue to receive the support necessary to secure their freedom and a fresh start in life.