New Delhi, India
On October 18, 2016, Justice Ventures International (JVI) and its local partner, EFICOR, collaborated with local police and government officials to rescue twenty six young boys (10-14 years) from bonded child labor. These children were forced to live and work in a textile factory where they were required to work 14 hour days and sleep on a rooftop exposed to the elements. One child said that he was brought there "under false promises of getting good job and salary. But I am paid INR 150/week (less than $.50 per day), and I work from 
9 am to 10 pm
. I eat and sleep at the work place and am not allowed to go anywhere else".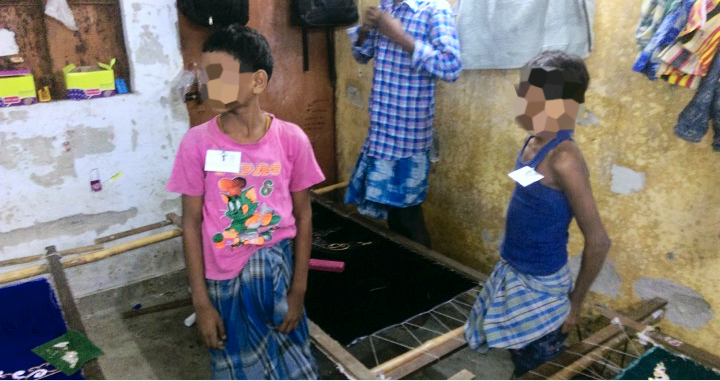 They were trafficked from northern India to New Delhi. Some of these children were orphans. According to one of the rescuers, "The tiny hands that are supposed to have a pen and book in them are forced to work for more than 12 hours per day. Nothing can be more gruesome than that."
After their rescue, the boys were taken to an aftercare home where they were provided with food, counseling and other care.  JVI and its partner will continue to work with these children and government prosecutors to ensure the perpetrators are held accountable and that these boys are rehabilitated and reunited with their families.
 All content and images are the property of JVI © 2016.