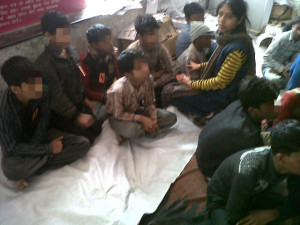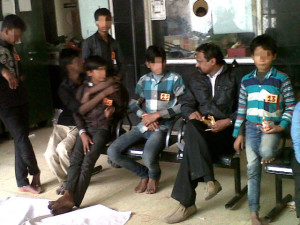 On February 26, 2014, Government officials, local police  in partnership with Salaam Balak Trust and Justice Ventures International rescued 22 boys (of ages 9 to 16 years) in bonded labor in New Delhi, India despite a mob attack and chaos. These boys were forced to work in a bag manufacturing industry where they were compelled to do threading, cutting, pasting and furnishing for the bags. They were also forced to work from 9 am to 2 am daily (17 hour days) and sleep at the work place only. They received Rs 2500 (US $45) to Rs 3500 (US$65) per month as compensation.
Praise God for their miraculous rescue and let us pray for the rehabilitation and protection of these boys as they receive aftercare and education.
*This rescue was conducted under the Google Interventions Project (GIP) with support from the International Justice Mission (IJM).
All content and images are the property of JVI © 2014.