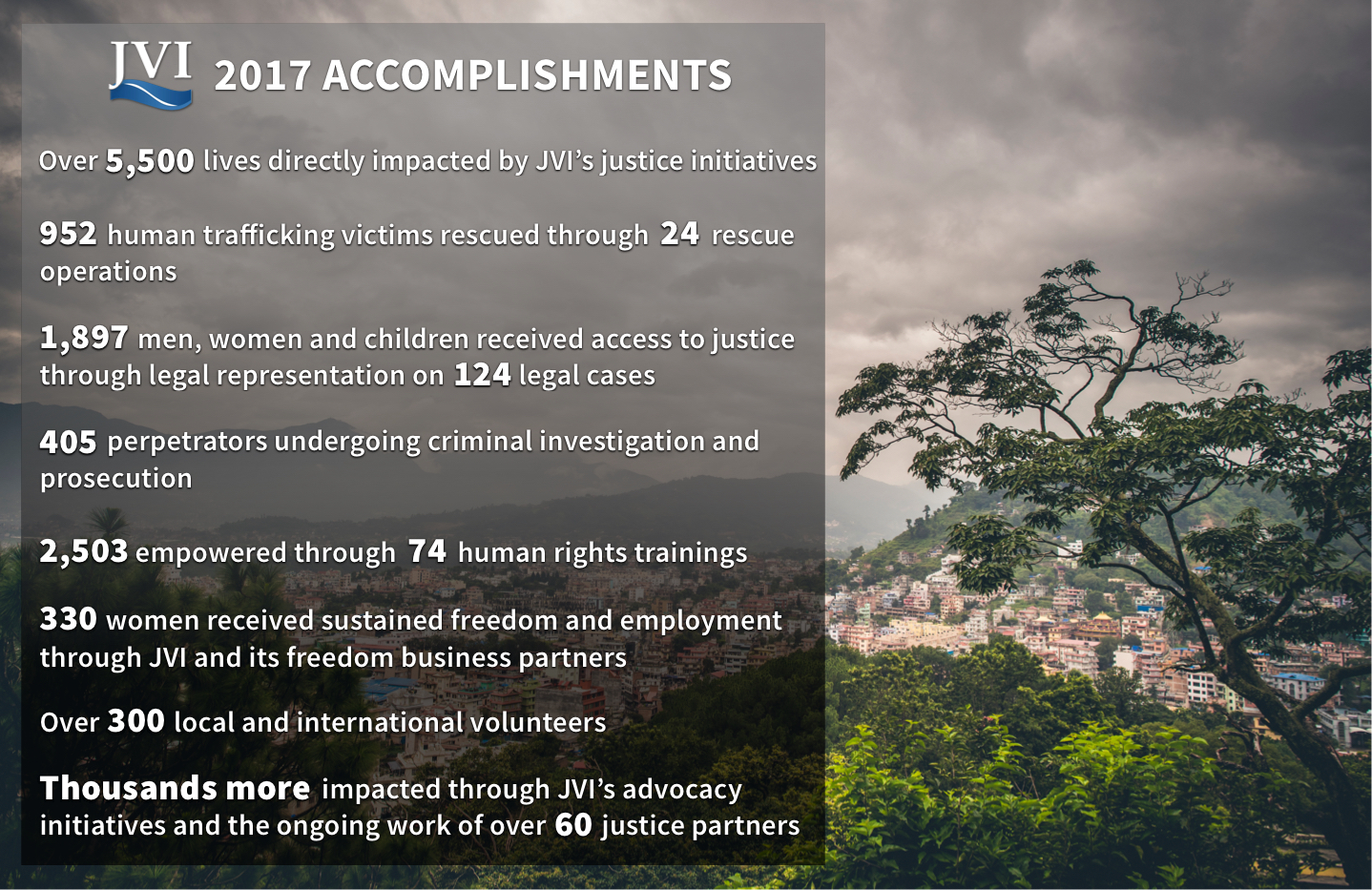 In 2017, JVI directly brought greater freedom, justice and restoration to over 5,500 poor and oppressed individuals in India, China and Nepal. JVI secures justice for individuals, strengthens local organizations, and transforms justice systems.
Securing Justice for Individuals
In partnership with our local network of justice organizations, JVI rescued 952 men, women and children from sex trafficking, child slavery, and debt slavery through 24 rescue operations. JVI lawyers fought to protect the rights of 1,897 men, women and children on 124 legal cases, (including cases of debt slavery, sex trafficking, slum-dweller rights, and other injustices). Currently, there are 405 perpetrators under investigation and facing criminal prosecution for their actions.
Strengthening Justice Organizations
In order to equip and strengthen a larger community of local nonprofit organizations and businesses to fight injustice, JVI provides human rights training, legal services, funding and access to other professionals.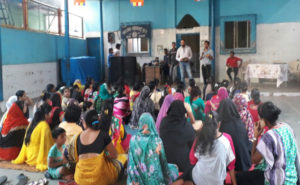 Last year, 2,503 were empowered through 74 human rights trainings, and the creation of new Anti-Human Trafficking Toolkits for India & Nepal means thousands more will experience greater freedom in the years to come.
Over the last 12 months, JVI's freedom business partners employed 330 women freed from (or vulnerable to) sex trafficking, which provided a sustainable and dignified income, education, health care, and access to other vital services.
Improving Justice Systems
We improve justice systems by conducting research, advocating for changes in policies and laws, and building justice networks linking local and global advocates to protect the vulnerable from abuse and oppression. Thanks to over 300 local and international volunteers who donated their time and skills, JVI raised funds and awareness to continue fighting extreme injustice in the Global South.
 All content and images are the property of JVI © 2018.
---
JVI's donors are deeply involved in bringing freedom to oppressed men, women and children in the Global South. This year, you can join JVI's efforts to fight injustice by making a one-time donation or by subscribing to a recurring gift.


---