Uttar Pradesh, India
As an integral part of fighting human trafficking, Justice Ventures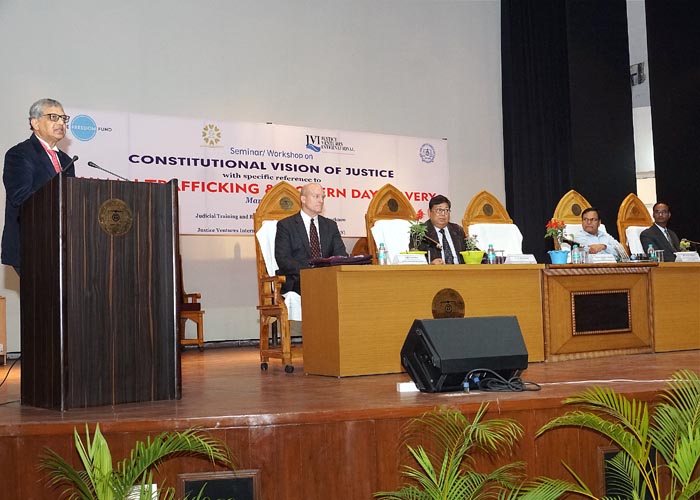 International (JVI) trained 110 newly appointed judges in northern India on human trafficking laws, in April 2017. Judges play a vital role in ensuring traffickers are held accountable and victims are protected and treated with dignity.
The training was conducted in collaboration with the Uttar Pradesh Judicial Training and Research Institute, the Freedom Fund and the Human Liberty Network. Uttar Pradesh is India's most populous state and it was heartening to hear the sensitivity, concern, and insightful questions offered by these young men and women during the training sessions. Through these ongoing training programs with the India judiciary JVI hopes to promote positive systems change in this vital branch of government in the fight against modern slavery and other extreme injustice.

 All content and images are the property of JVI © 2017.