Haryana, India
September 3, 2016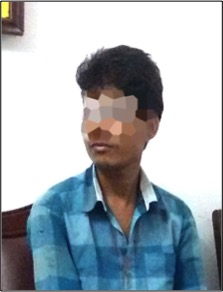 A 28-year-old man from Assam, who was forced to work at a cafeteria in a 24-hr steel factory in Haryana, was successfully rescued on September 3, 2016. The rescue was conducted by Justice Ventures International (JVI) and a local partner along with the local police and other government officials.
Ravi* came to Delhi in October 2015 to provide for his five year old daughter in Assam, as his wife had died a few years earlier.  He found a job through a placement agency at the house of a business owner. He worked there for two months without pay, and was then moved to the cafeteria where the perpetrator promised to pay some wages but refused to let him leave the premises.  Ravi was forced to work two shifts in the cafeteria of the 24-hr steel factory, and was even denied to visit his daughter (who is living with relatives in Assam) when she became sick.
After working at this factory for more than ten months, Ravi was finally rescued through the efforts of JVI and one of its local partners and local government authorities.   The rescue was conducted with local police on September 3, 2016. After his rescue, government labor officials directed the perpetrator to pay Ravi back wages that were due and other legal proceedings have been initiated.  JVI and its partners will continue to work with Ravi to provide justice and restoration for the family.
* Name changed to protect victim's identity.
 All content and images are the property of JVI © 2016.