On November 28th, 2019 JVI partnered with Evangelical Fellowship of India Commission on Relief (EFICOR), the local Sub Divisional Magistrate (SDM) and the police to conduct a rescue intervention of three boys from illegal bonded child labor in a zari (embroidery) facility in southeast Delhi.
The boys were trafficked from villages along the West Bengal and Bihar border, and forced to work and live in congested, filthy rooms. They worked over 15 hours a day, did not receive any wages and were not permitted to leave the facility. They were not provided gloves or masks as they worked with sharp needles and were exposed to various adhesive agents.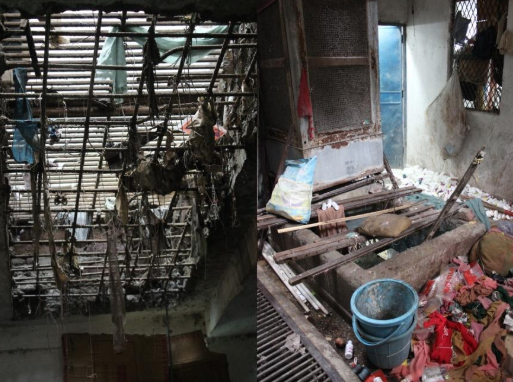 One of the rescued victims, Mumtaz* dropped out of school to find work due to his father's untimely death. Mumtaz belonged to a village where women were forbidden to venture out of the house for work, leaving him as the sole breadwinner of the family.  His mother took a loan from a trafficker to pay for his sister's wedding. With no way of repaying the debt herself, she was forced to send Mumtaz away to work in the zari facility to repay the loan. Mumtaz travelled to Delhi with other minors from neighboring villages, who were sent to various facilities within the city as well as Mumbai and Bangalore.
JVI staff escorted the boys to the Sub Divisional Magistrate's office where members of the Labour Department and Child Welfare Committee verified their identities. The police sealed the facility to ensure no others are illegally employed in the building. 
At the SDM's office, Mumtaz asked JVI's aftercare staff if the government would help him repay his family's debt so he could go back to school and finish his studies. The staff ensured Mumtaz they would seek claim rehabilitation funds allocated by the government which he could use to repay his debt. In addition, JVI lawyers are working closely with the police to ensure the traffickers and employers are prosecuted. 
For the next 24 months, JVI's aftercare team will ensure all three boys receive not only benefits, but also access to education, vocational training and other services that will help them transition to jobs with dignity.