Ali's father abandoned him when he was just a boy. With his family struggling to survive, Ali left school at age 14 to work in his village.
His family's situation grew dire when floods ravaged their home, causing them to rebuild twice. Unable to bear the expenses, Ali's mother accepted a high-interest loan from her boss.
Repayment of the loan cost Ali his freedom.
As a way to repay the debt from the loan, Ali, now 16, was sent far from home to work in a garment factory in Delhi.
He worked 14 hours a day in a sealed 10-by-15-foot room. The grueling work was often met with violent abuse by his employer. Earning less than $2 a month, Ali barely had enough to survive, nevertheless think about what his life could be outside of the factory walls.
One year after Ali was enslaved, Justice Ventures International (JVI) and their partner organization facilitated a rescue operation of the factory. Ali and 10 other enslaved boys were set free. Ali was placed in a JVI aftercare program and provided food, housing, and a second chance at an education.
No longer enslaved, Ali began to dream again and plan for his future.
With the assistance of JVI and their partner, Ali enrolled in a 6-month vocational training program for hotel management. He is thriving! Ali works at one of the country's top hotels, earning food, accommodations, and an honorable wage.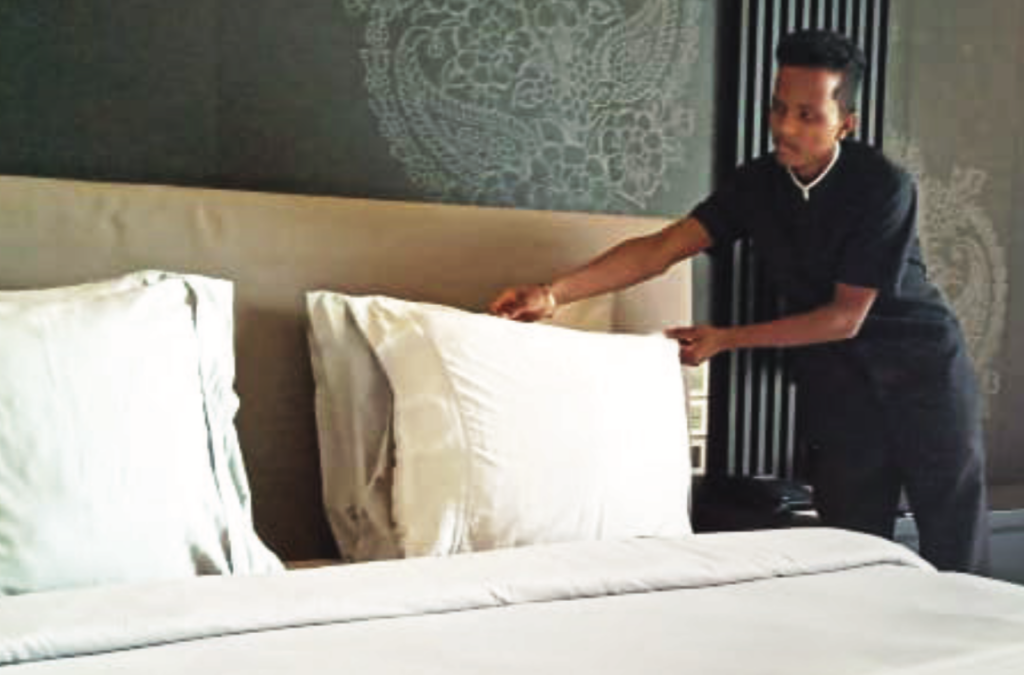 Ali is now saving to build a house, pursuing further studies, and is able to send money to his family. 
With dignity restored, he has hope and a promising future.