What is Justice?
Justice can be defined as the exercise of power and authority to order society according to God's standards.
Loving actions may take place in an evil society, such as a slave society. But, if the order of society is not changed then love itself is thwarted. Justice, then, is the order which love requires. While justice is the order that love requires, love transcends justice.
Love can never do less than Justice. It can only do more. A heart that's moved by love cannot sit idly by while someone suffers a need. Loving your neighbor as yourself is being moved to help to the full extent of your ability.
Today, JVI launches our end of year fundraising campaign. Your generous support is an act of love bringing justice for some of the world's most vulnerable and oppressed children, women and men.
Your generosity allows JVI to go deeper in high prevalence areas for human trafficking and other extreme injustice to root out systemic injustice.
Freedom, Justice & Restoration
On October 18th, JVI and one of its local partners collaborated with the police to rescue five females (four minors and one adult) from a brothel in the northern Indian state of Bihar where they were confined and forced into commercial sexual exploitation.
Komal*, the youngest of the minors rescued from the brothel was just 13 years old. She was taken out of school and sold to the brothel owner by her father at age 12. Komal, who weighed no more than 20kg (44 pounds) was sexually abused by 4-5 men every day for money that was pocketed by the brothel madam. Customers in this location pay Rs. 10,000 ($135) to engage with young girls.
Komal lived under inconceivable trauma. Komal, a child who had barely begun to live her life, was stripped of her rights, tortured, drugged and abused by the brothel owner.
On the day of the rescue, the police arrested three customers and three traffickers. JVI lawyers assisted in filing the official police complaint. As mandated by law, the survivors recorded their statements. They were treated at a nearby hospital, then taken to an aftercare home to receive restorative services.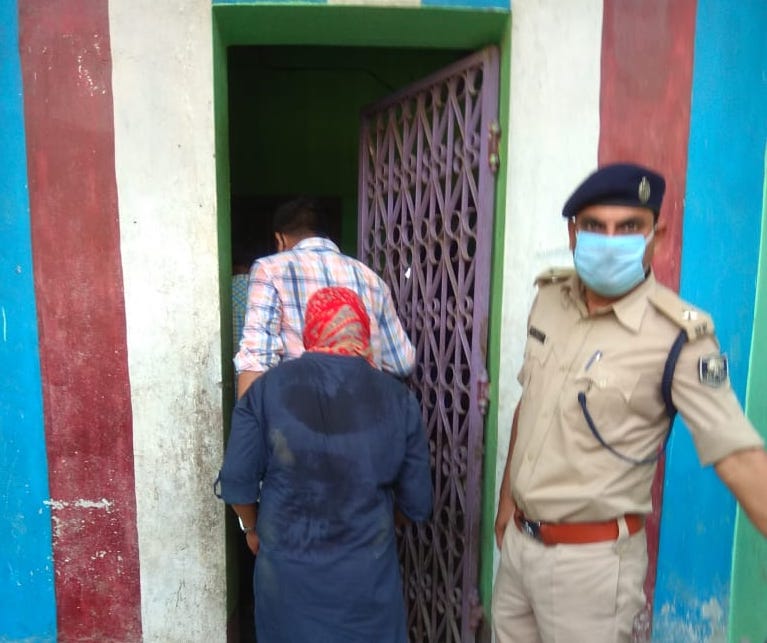 Komal and the other survivors' mental, physical and psychological scars will take a long time to heal. Over the next 24 months, JVI and it's partners will walk alongside these survivors to ensure sustained freedom, justice and restoration.
*name changed to protect confidentiality