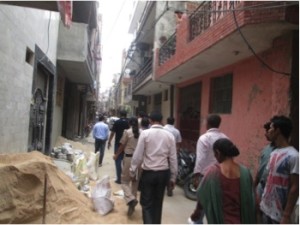 Earlier this year, Mahila Haat and JVI teamed with  government officials, Labor Department officials and the police to rescue four  young women between the ages of 14 and 18 from domestic bonded labour. Statements taken after the rescue revealed that the girls were trafficked from Jharkhand to Delhi and made to work in consideration of advances up to $420.   These girls were confined by their owners and were not allowed to leave the home where they were working without permission. They suffered physical and verbal abuse. The girls worked from 6:00am until midnight (18-hour days) without being paid any wages at all.
Following the rescue, the girls were sent for transitional rehabilitation to a home run by Child Welfare. JVI and Mahila Haat (Udaan Project) are working together to map an aftercare plan for each of the young women.
Please pray for JVI's legal team as they pursue the case in the court and work to ensure the relevant Bonded Labor Act (BLA) is enforced. Also pray for the young women to receive the education, care and support that they need.