Bihar, India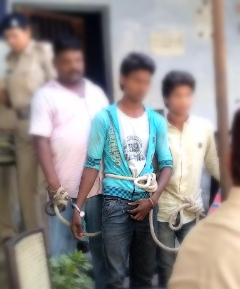 On May 24, 2016, JVI and two of its partners collaborated with local police to rescue Ritu*, a minor girl who had been trafficked from her village in West Bengal and made to work in the sex trade in Bihar. In the process, three more victims were found and rescued. Five traffickers were arrested.
JVI received information through one of its West Bengal partners that Ritu was travelling with a local music group in a remote area in Bihar under the guise of being one of the instrumentalists. Instead, the traffickers had forced her into the sex trade.
JVI shared this information with one of its Bihar partners, Adithi, and together a detailed rescue plan was drawn up. The facility in Bihar where the music group played was put under surveillance.  Ritu's movements were also monitored through her phone calls with her parents who were desperately trying to secure her freedom.
The JVI legal team directed Ritu's father to file a First Information Report with police in Ritu's home village in West Bengal and deliver the relevant legal documents to the JVI team in Bihar.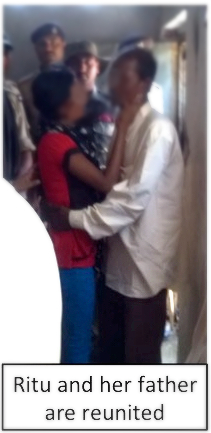 On May 23, a formal complaint was registered with the police in Bihar to ensure their help with the raid. On the morning of May 24 the rescue team, accompanied by Ritu's father, arrived at the trafficker's facility where the police apprehended the perpetrators. Out of fear and as instructed by their captors, the girls initially denied that they were trafficking victims; however, when Ritu saw her father, she broke down and admitted the truth and she and the other minors were set free.
JVI lawyers are working closely with local authorities and Adithi to make sure perpetrators are prosecuted and the victims, especially Ritu who is now pregnant, receive counseling and medical and legal support.
*Name has been changed to protect identities.
This work is funded in part through the generous support of Geneva Global and Freedom Fund. All content and images are the property of JVI © 2016.