Northern India
In the early morning hours of Wednesday, February 21, Justice Ventures International (JVI) and EFICOR, a partner organization, together with local government officials and police conducted two simultaneous rescue operations outside of Delhi that freed 230 men, women and children from forced labor in two brick kilns.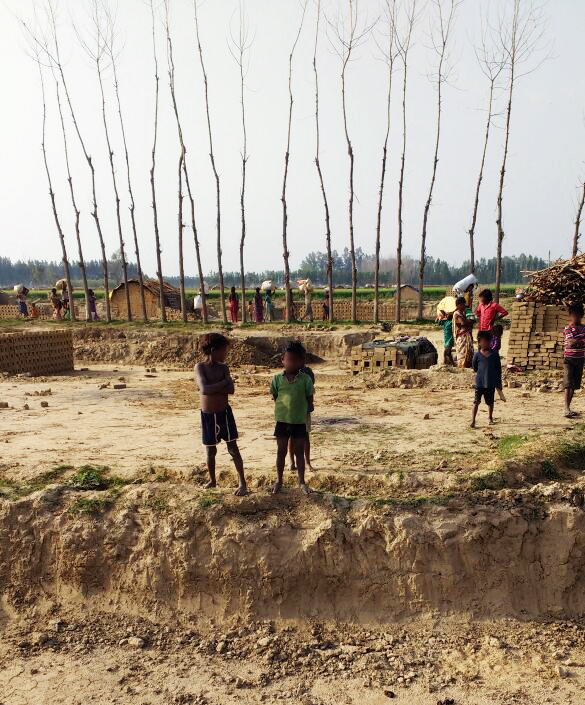 Many of the victims originated from the nearby state of Bihar, where economic opportunities are scarce. Traffickers from the neighboring state of Uttar Pradesh offered illegal "loans" in exchange for ostensibly temporary labor in their brick kilns. Once the families arrived at the facilities and realized their employers had no intention of providing fair compensation or acceptable living conditions, they were trapped.
From that moment on, the families essentially became the property of the brick kiln owners, paid only enough to survive, subjected to verbal and physical abuse, and given limited access to clean drinking water and other basic sanitary needs. Unable to attend school, children were forced to perform back-breaking work alongside adults. No one was allowed to leave the premises without express permission, including one victim who had to beg to attend his own father's funeral.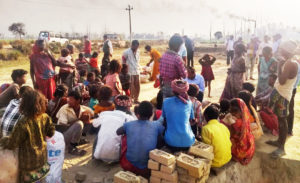 One of JVI's immediate concerns was securing the safety of Jaya*, an expectant mother who was in her final term. She had been denied access to prenatal medical care, and was constantly threatened and verbally abused. Because of Jaya's condition, JVI lawyers were able to convince the local authorities to act quickly before she was forced to deliver her baby at the site.
On the day of the rescue, the victims gave strong testimony to the authorities about their experiences and, under the protection of the rescue team, were finally free to return to their homes.
One week later, Jaya delivered a healthy baby boy, and they are currently resting in their home state of Bihar. JVI and its partners will support all 230 of the survivors over the next two years to ensure their sustained freedom while our lawyers work to bring the perpetrators to justice.
*Name changed to protect the identity of the victim
All content and images are the property of JVI © 2018.