Judges play a vital role in the fight against human trafficking in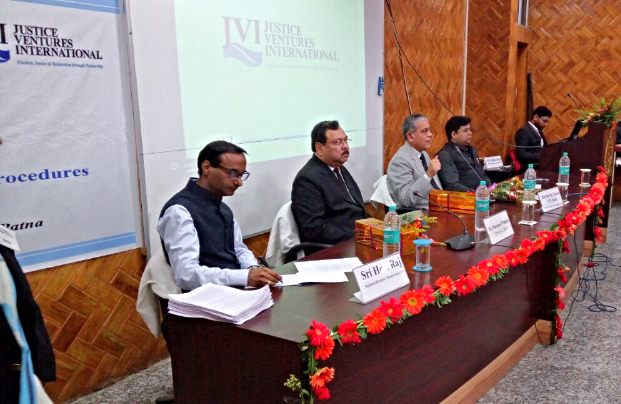 India, ensuring traffickers are held accountable and victims are protected and treated with dignity.  That is why Justice Ventures International (JVI) conducts regular anti-human trafficking seminars for judges.
On November 25, 2016 JVI staff trained 30 judges in collaboration with the Bihar Judicial Academy. Topics covered included substantive laws and procedures on fighting modern slavery in India.  Planning for similar seminars for judges in other states is underway.