Northern India
In April 2016, Justice Ventures International and one of its local partners uncovered multi-generational agricultural bonded slavery on a farm in Northern India. Men, women and children were forced to work for sixteen hours at a stretch and were paid less than one dollar per day. They were brutally abused if they attempted to leave the community premises. Shockingly, they were often denied drinking water while they worked. Sadly, children were not allowed to attend school.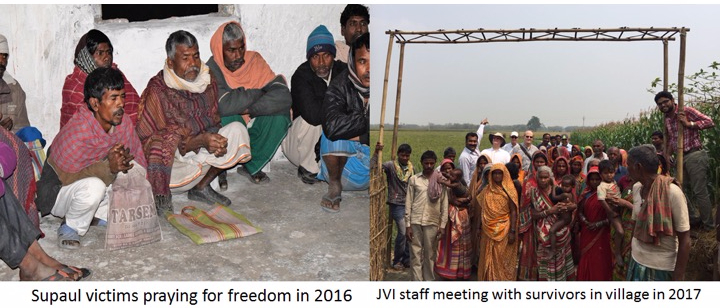 JVI staff documented evidence of four generations of slavery and oppression. A complaint was submitted to local authorities and over 300 men, women and children were rescued. However, due to intimidation by the powerful perpetrators, local authorities were reluctant to press formal charges.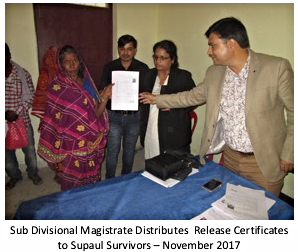 JVI pursued advocacy and legal action at the local, state and national level for more than a year. Just last week, government officials issued bonded labor release certificates to many of the survivors, qualifying them for substantial government rehabilitation assistance and clearing the way for criminal prosecution against the perpetrators. The sub-divisional magistrate received a round of applause when he declared: "These release certificates certify that you are free from bonded labor….you can now live as free persons in society without fear of future oppression". JVI and its partners are now working with these freed women and men to ensure they secure good jobs and their children, who previously toiled in the fields, are enrolled in school.
All content and images are the property of JVI © 2017.