Monday, August 17, 2015
Modern day slavery exists in many forms, from one young girl like Jyothi  trafficked into domestic servitude at age 9, to Manoj, a young man, along with dozens of others, who was brutally exploited by corrupt corporate contractors at a massive thermal power plant construction site in southern India.
Two days ago, Justice Ventures International (JVI) and its local partners rescued Manoj, and 32 other forced laborers (including 2 women, and 4 children) trapped into working 12 hour days at the power plant construction site, subsisting only on thin rice gruel.  Severely malnourished, these laborers endured beatings as evidenced by broken fingers, and backs marked with bruises and welts by some survivors.  One contractor even admitted to flogging the laborers.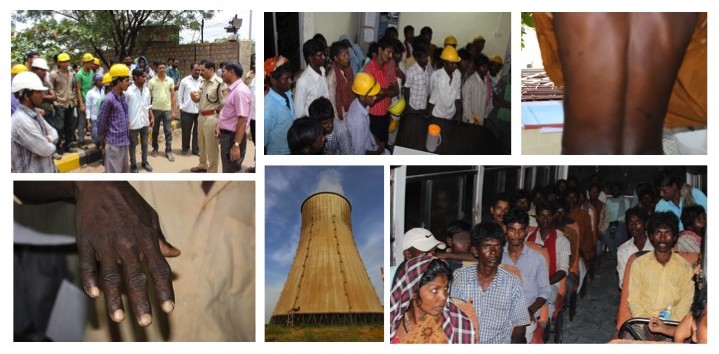 The rescue team seized documents from the site showing that money was exchanged from the corporation to the local contractors, while very little compensation (Rs 100 = $1.50 per week), if any, was given to the laborers.  Currently, the survivors are under government custody as JVI continues to work with its partners to safely repatriate all 33 survivors.