In April of 2019, an employer promised 10-year-old Dinesh* a job to help him support his family. The employer promised his parents that he would have safe working conditions and good pay. Dinesh moved from Bihar, India to Delhi and began his job of selling water to daily commuters along a busy highway.
Dinish stood on a stool serving water to automobile/truck drivers, rickshaw pullers and pedestrians for 14 hours a day. The hardest part of his work day was pushing the 150 pound stainless steel cart from the water filling station to the highway. Maneuvering a cart twice his weight through traffic without any footwear for 2.5 miles was exhausting.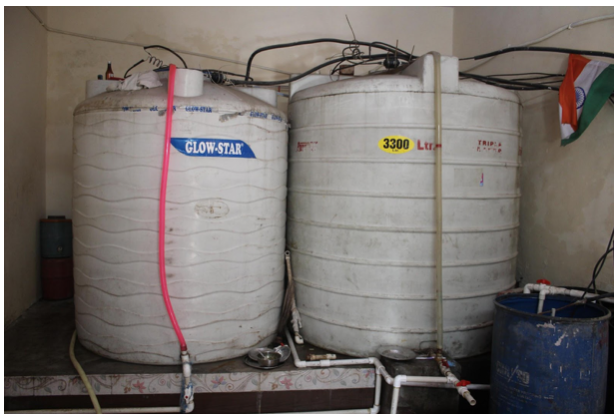 Amidst loud trucks, blaring horns and noisy commuters, Dinesh yelled – "Paani le lo! Do rupee ki glass, paani!" (2 rupees a glass for water). He waited by his cart for 14 hours a day for customers while temperatures soared well past 100 degrees.
At 10 pm each night, Dinesh, along with the other minors working for the same employer, returned to the water filling station. They'd all wait anxiously as the employer gathered everyone's earnings. The boys who did not make enough money were brutally beaten.
For five months, Dinesh lived in fear. His movement was restricted and controlled by the employer. He feared he would never see his family again.
However, on September 26, 2019, JVI and local partner EFICOR assisted the Sub Divisional Magistrate Representatives of the Labor Department and the local police to intervene. As the team proceeded to rescue Dinesh and the other boys working for his employer, they discovered additional minors working in the same building where they were making wedding cards.
That day, a total of 15 minors were removed from the facilities and 4 workshops were sealed by the police to prevent further entry.
The rescued victims were escorted to the SDM's office where they were provided with food, immediate medical attention and interviewed before the Child Welfare Committee. While the boys were being treated, JVI lawyers assisted the police in filing the First Information Report under relevant provisions of the Child Labour Act, Bonded Labour Act, Juvenile Justice Act and Indian Penal Code.
Dinesh and the rescued boys are now residing in an aftercare home where they are receiving counseling and additional support. JVI Aftercare staff are working with partners to provide Dinesh and others with education, various government entitlements, and in time, dignified jobs. Over the next 24 months, JVI will work with the survivors to ensure their sustained freedom and restoration. Dinesh now lives each day to the fullest without fear of his employer and looks forward to being reunited with his family soon.
* Name have been changed to protect the identity of the victims