**UPDATED** New Delhi, India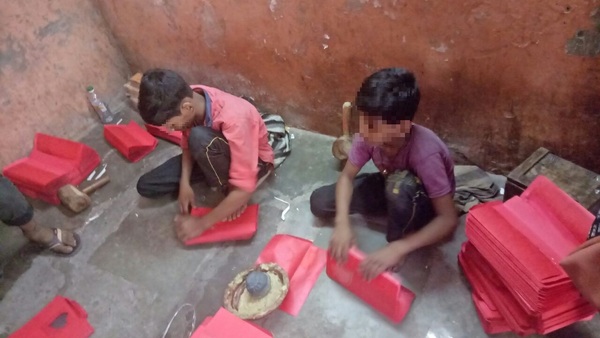 Justice Ventures International (JVI) collaborated with Evangelical Fellowship of India Commission on Relief (EFICOR) and the local police to conduct the rescue of twelve minors from illegal bonded child labor in Seelampur, North East Delhi.
The children, some as young as 10 years of age, had been trafficked from the neighboring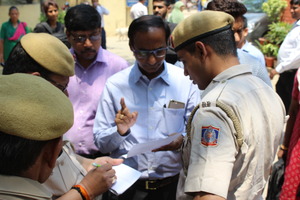 states of Bihar and West Bengal. They were forced to work 10-12 hours a day making and packaging wedding cards and bindis (traditional Indian forehead ornaments).
On the day of the rescue, the team split into mulitple units and covered four sites in the area simultaneously. When they arrived, the police were able to apprehend a suspect and take him immediately into custody. The rescue team discovered the children living in filthy, dangerous conditions. They were working in close proximity to heavy machinery and were vulnerable to serious injuries. One of the victims recently sustained an injury while working and was denied medical attention. He had only a dirty bandage to cover his wound.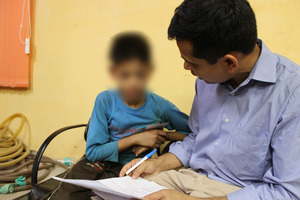 The children were evacuated to a safe place to receive food and medical attention and the work sites were sealed to prevent further entry. JVI assisted members of the Labour Department and the Child Welfare Committee (CWC) in verifying and documenting the details of each child's case. The children were later escorted to a temporary shelter home where they are currently receiving counseling and additional support.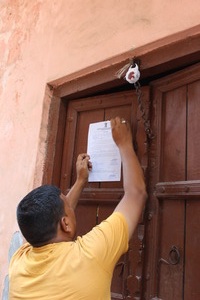 JVI lawyers are working with the police and prosecutors to hold the offenders accountable. Our partners are searching to find the families of the children to reunite them, where appropriate. JVI will work with its partners over the next 24 months to ensure the children remain safe and secure.
Officials seal the door to one
of the work sites
** Update** The twelve minors who were rescued from illegal bonded child labor received complete back wages from their employers within 11 days of the rescue, making it one of the highest and fastest recovery of back wages in JVI case history.
All content and images are the property of JVI © 2018.