Himachel Pradesh, India
Before the sun rose above the Himalayan range and over the small town of Keylong, 17-year-old Krishna* was already out on the mountainside gathering grass to feed his owner's cows. While the village was still asleep, Krishna made his way over to the farm, where he spent the majority of his 13-hour day toiling in agricultural fields, exposed to toxic pesticides. Krishna was allowed only the minimum amount of food that he needed to keep working, and he was denied medical attention when he needed it.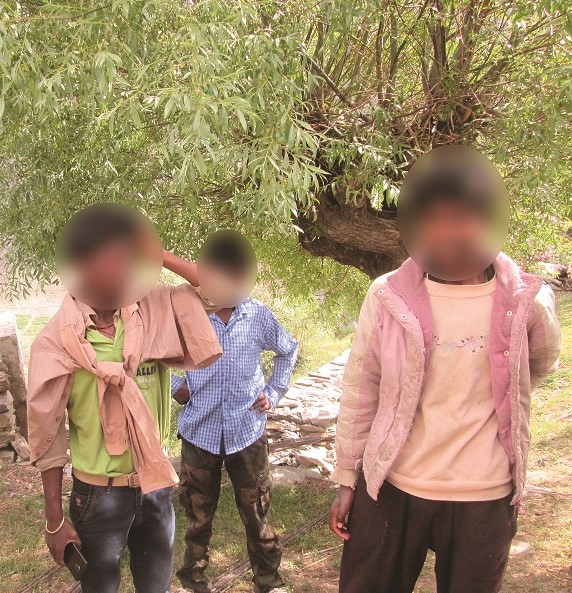 All that changed this June when JVI and its local partners collaborated with local government officials and police to conduct a successful rescue operation.
Krishna was one of ten victims, including three minor boys, who were rescued from bonded labor that day. Krishna was trafficked at only 11 years old, believing a lie that he would receive fair wages for an honest day's work. The traffickers deceived Krishna's parents for years, misrepresenting that their son was well, and occasionally enhanced the deception with small payments, supposedly the fruit of his labor. In fact, Krishna and the other victims did not receive the promised wages, endured physical abuse, and were regularly locked in a dark room when they were not being forced to work.
Following the rescue, the survivors were taken to a government guest house where they were given food and allowed to rest. The next day, their formal statements were recorded as evidence against the perpetrators. Before the week was over, all of those rescued had been reunited with their families.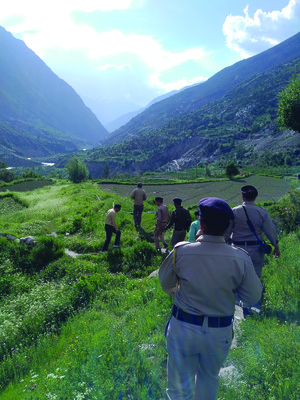 Coordination with local law enforcement is key in stopping these illegal forms of labor and preventing them in the future. In this case, the government officials were very cooperative. Sub-Divisional Magistrate of Keylong, Mr. Amar Negi said "If this practice still prevails in our area, then this is a matter of great shame for us. We will not tolerate this at all and will do everything in our power to ensure this practice does not continue."
JVI lawyers are working with local law enforcement to ensure that the traffickers are held accountable for their crimes while JVI partners conduct regular home visits, and pursue all available benefits and entitlements, including back wages. For Krishna, this event marks a new beginning. He can now freely pursue vocational training and a new hopeful pathway ahead.
*Name changed to protect identity of the victim and family. 
All content and images are the property of JVI © 2018.