Come Run with JVI and Araminta
to Fight Human Trafficking


on Saturday, May 14, 2016 in Hunt Valley, MD 
Araminta Freedom Initiative, a non-profit organization dedicated to ending child sex trafficking in the Baltimore area, will be holding its annual Race Against Traffick 5K Run/1K  Family Walk to raise awareness and funds to support their mission on Saturday, May 14, 2016 in Hunt Valley, MD.  Last year's race made a significant impact, raising more than $40,000 to provide much-needed services in the Baltimore area.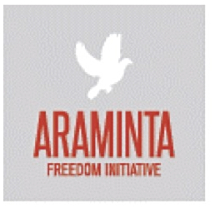 Both Araminta and JVI share the ultimate vision to see every child free from trafficking and modern day slavery. In the spirit of partnership and to bring greater awareness to the plight of human trafficking worldwide, Araminta has generously offered to donate a portion of the total proceeds from this year's race to Justice Ventures International to support our work overseas in India, Nepal and China.
Together, we can help bring greater freedom, justice and restoration to those suffering locally and overseas by simply putting one foot in front of the other.  Come fellowship with JVI board members, staff and friends as we run/walk together.  Be inspired by Mr. Abishek Jebaraj, Director of JVI's Southern India Region, who will be a guest speaker at the race and sharing stories of JVI's work in India.  And of course, don't forget to stop by JVI's Shop for Freedom Table for our latest spring/summer bags and jewelry made by trafficking survivors.
   Register at: http://aramintafreedom.org/race/.