Jeffrey Pankratz, President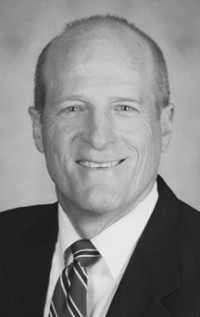 Jeffrey Pankratz is the President and CEO of Justice Ventures International. In addition to his responsibilities with JVI, he serves as Managing Director of Development Sourcing Advisors LLC, a consulting firm advising U.S. and foreign businesses. He has lived and worked on and off in India since 2003. Prior to serving with JVI and DSA, Mr. Pankratz was Of Counsel at the law firm of Venable LLP where his practice focused on corporate law and development finance, including real estate equity syndications, community development lending, partnership law, microfinance, social venture capital funds, and tax credits. Throughout his career, he has been active in pro bono matters in the areas of human rights and development. Mr. Pankratz's initial exposure to India was in 2003 when he lived and work in southern India for the International Justice Mission, supporting its efforts to eradicate bonded slavery in that region. Prior to entering private practice, Mr. Pankratz served as the Director of Management and Organizational Development for Enterprise Community Partners in Columbia, Maryland, and as the Executive Director of the Community Development Law Center in Indianapolis, Indiana. Mr. Pankratz received a J.D. from Indiana University Maurer School of Law and a B.S. in business administration from California Polytechnic State University.
Russell Pope, Board Chair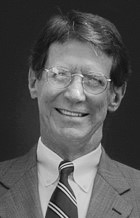 Russ Pope is a partner at the law firm Womble Bond Dickinson (US) LLP, where he represents financial institutions in commercial, corporate, and class action litigation around the country. He also sits on the Board of Directors for Norlink International, Inc., a non-profit community development and relief organization that sponsors projects in third world countries, including the reconstruction of hundreds of homes in the aftermath of the 2004 tsunami in Sumatra and microenterprise incubation in Kyrgyzstan. Russ is a Navy veteran, having served on submarines in the Western Pacific before attending law school. He received a B.S. in oceanography/physics from the U.S. Naval Academy and a J.D. from the University of Texas School of Law.
Thomas Kim, Board Vice Chair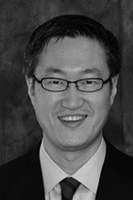 Thomas Kim is Senior Vice President of Commercial & Multifamily Policy at the Mortgage Bankers Association (MBA). Tom leads all policy activities with regard to commercial and multifamily real estate finance at MBA, including matters relating to financial services regulation, commercial mortgage securitization, multifamily housing finance and commercial mortgage servicing. Prior to MBA, Tom served as Associate General Counsel at Freddie Mac, where he advised the company on a broad range of legal, regulatory and public policy matters. Previously, Tom was in-house counsel at the Investment Company Institute, the national association of the mutual fund industry, where he focused on legislative and regulatory matters affecting mutual funds and their shareholders. Tom received his B.A. from the University of California, Irvine, J.D. from the UCLA School of Law, and LL.M. from the Georgetown Law Center.
Nancy Sung, Secretary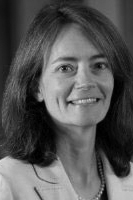 Nancy Sung, Ph.D. is a Science Advisor in the Office of the Assistant Director for Biological Sciences, National Science Foundation (NSF). From 2014-2018, she was Head of NSF's China Office in Beijing, while serving as a Science Attaché at the U.S. Embassy in Beijing. NSF is an independent U.S. federal agency that supports basic research in all fields of science and engineering. Prior to joining NSF in 2011 she was a senior program officer at the Burroughs Wellcome Fund (BWF), an independent grantmaking U.S. foundation.  Dr. Sung earned a B.A. from the University of Pennsylvania and a Ph.D. in Microbiology from the University of North Carolina at Chapel Hill (UNC-CH), where she was named a Lineberger Fellow for excellence in research.
Robert W. Andersen, Treasurer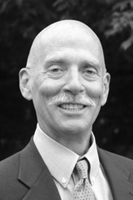 Bob Andersen is Chairman and CEO of Superior Oil Company, Inc. headquartered in Indianapolis. He has been with Superior for more than 30 years, and he formerly was the CFO. He holds BS and MBA degrees from Butler University. In addition to his service through JVI, Mr. Andersen has been involved in a leadership role with a range of other local and international ministries and nonprofit organizations. He has also led groups, spoken, preached and written on the subject of stewardship. He and his wife live in Greenfield, Indiana.
David Eggert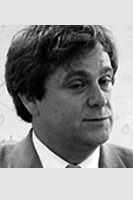 David Eggert is currently a Visiting Professor at Washington and Lee Law School in Lexington, Virginia.  Previously, he was a professor at Handong International Law School in South Korea from 2009 to 2012. While there, he participated in social justice and Christian entrepreneurship missions to Mongolia, Cambodia, Kenya, and Ghana, and helped set up organizations in Korea dedicated to helping trafficked women and single mothers, as well as assisting immigrants. Between 1984-2008, Mr. Eggert was a litigator at the law firm of Arnold & Porter LLP in Washington, DC with a particular focus on antitrust and products liability matters. Mr. Eggert also worked on a number of pro bono matters in the areas of human rights, religious freedom, and Christian mission. He volunteered with the International Justice Mission in Thailand for several months in 2001. He received his B.A. in history from Loyola University of New Orleans, and his J.D. from Duke University. Mr. Eggert lives in Harrisonburg, Virginia,with his wife and three children.
Dave McDowell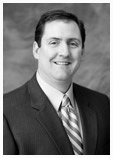 Dave McDowell is the Vice President of Global Initiatives at Athletes in Action. He has served on the staff for Athletes in Action for the past 25 years where he has played a key role in leading their development programs. Prior to joining with Athletes in Action, he worked with Proctor & Gamble.. Mr. McDowell received his Masters of Science in Administration from Ohio University, and his Bachelors of Arts in Economics from The College of William and Mary.  Dave and his wife live in the Cincinnati metropolitan area.
Chen-Sen ("Samson") Wu, J.D., M.D

.
Chen-Sen "Samson" Wu's responsibilities at GlaxoSmithKline (GSK) span the globe. He is currently Vice President of Medical Engagement and Excellence worldwide. Previously, he was Head of Legal for Global Medical, counseling GSK's Chief Medical Officer. His international experience also included almost four years on the Global Pharmaceuticals Legal Operations leadership team and three years living in Singapore, where he was Head of Legal for GSK's multi-billion-dollar generics business. A graduate of Stanford, Yale Law School, and Duke Medical School, Samson practiced law at Williams & Connolly before joining U.S. Legal Operations at GSK.