JVI takes great inspiration from Amos 5:24 – "Let justice roll on like a river, righteousness, like a never-ending stream." Our desire is to see this river of justice flow powerfully through both a deep and wide strategy in the fight against human trafficking.
We are deeply impacting communities through strategically located Justice Hubs in high prevalence areas for human trafficking and extreme injustice. Our e-Justice Resource Center (eJRC) harnesses the power of technology to widen the scope of our work.
Together, these strategies provide a web of protection against traffickers promoting sustained freedom, justice and restoration for the vulnerable in India and Nepal.
Justice Hubs (Nyay Kendras in Hindi) serve as resource centers where the vulnerable, NGOs and lawyers can access resources to prevent trafficking and other extreme injustice, protecting victims and prosecuting perpetrators. Each Justice Hub is staffed with a program director, one or more staff lawyers, two or more investigators/aftercare specialists, an administrator/technology specialist, and a network of pro bono lawyers and law students. They are equipped with advanced technology and staffed so that disenfranchised and impoverished citizens and their advocates can access the legal information and resources needed to secure government benefits and entitlements.
The e-Justice Resource Center is JVI's new online technology platform for staff and partners to receive advocacy manuals, legal resources, professional development training and access to holistic care providers for counseling and other support. JVI's growing network of 70+ justice partners are empowered through JVI's legal expertise and trainings.
EFICOR alone could not have done this anti-human trafficking work on its own. The training which was given by JVI created an effective ripple effect across other program areas/ sectors of [our] work.

Staff Member,
Evangelical Fellowship of India Commission on Relief
By supporting JVI you join us in bringing God's freedom, justice and restoration to survivors of human trafficking and other extreme injustice through Justice Hubs and the eJRC. This summer your gift goes further to support our work.
All gifts are being matched by a few generous partners through August 31st (up to $250,000)!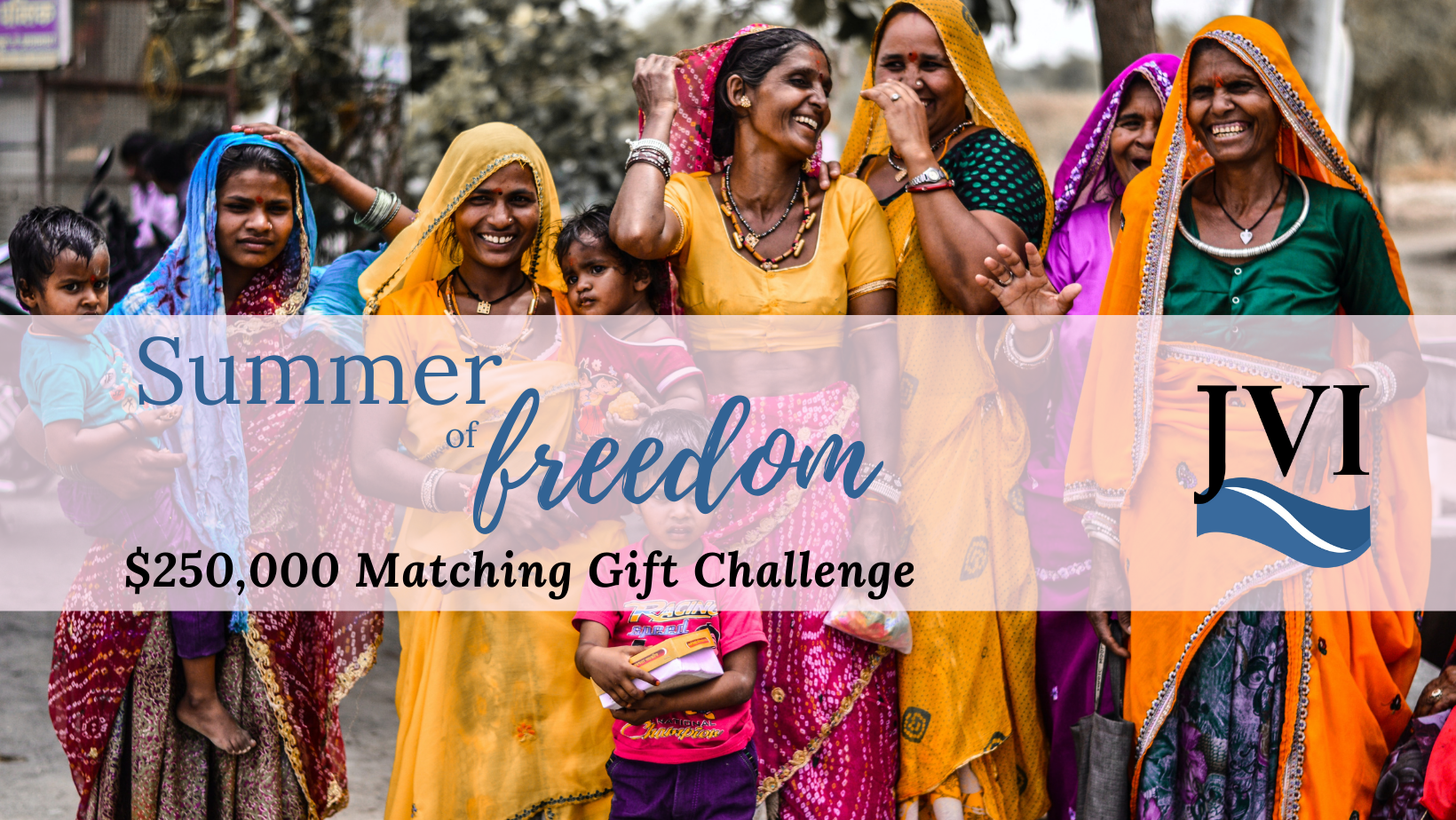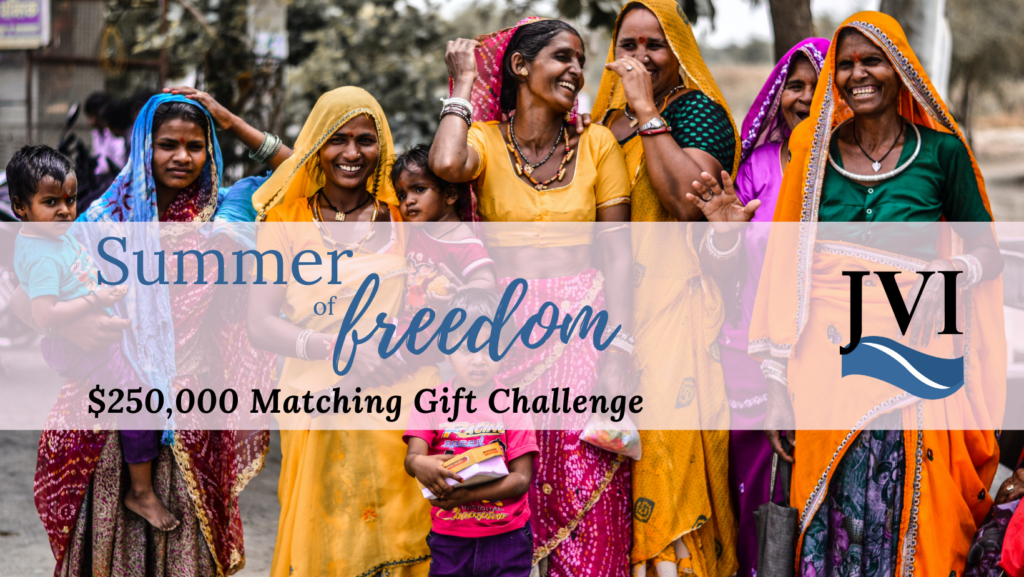 Thank you for your generosity! Together we can transform lives and change oppressed communities, for good.