[button color="blue" size="medium" align="right" link="http://shopforfreedom.justiceventures.org/"]SHOP NOW[/button]
---
JVI's Shop for Freedom markets and sells products from the Freedom Partners listed below. JVI is also providing a range of business legal services, through our team of pro bono lawyers, to help these operations bring sustained freedom. Join the fight!
Freeset


Freeset is a fair trade business offering employment to women trapped in Kolkata's sex trade. We make quality jute bags and organic cotton t-shirts, but our business is freedom! We would like to see the 10,000 sex workers in our neighborhood empowered with the choice of leaving a profession they never chose in the first place.
Starfish Project

Starfish Project jewelry, based in Beijing, China, is hand-crafted by women who have come out of exploitation and abuse. When you purchase Starfish jewelry, you are helping to provide income, education and support for the women in our shelter.
Nomi Network


Nomi Network is a leading non-profit organization bridging the private, public, and non-profit sectors through enterprise and education to end human trafficking.
Sari Bari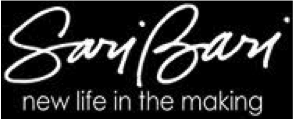 Sari Bari produces beautiful, handmade, vintage sari products. Each product is marked with the name of the woman who made it, and with your purchase, you become a part of her freedom story. We offer women a safe place of employment and a new life in the making. They are driven by a belief in community, holism, dignity and empowerment. The name "Sari Bari" comes from two symbols. A sari is the traditional clothing worn by women in India. A sari represents the essence of womanhood. The word bari means "house or home" in the Bengali language.